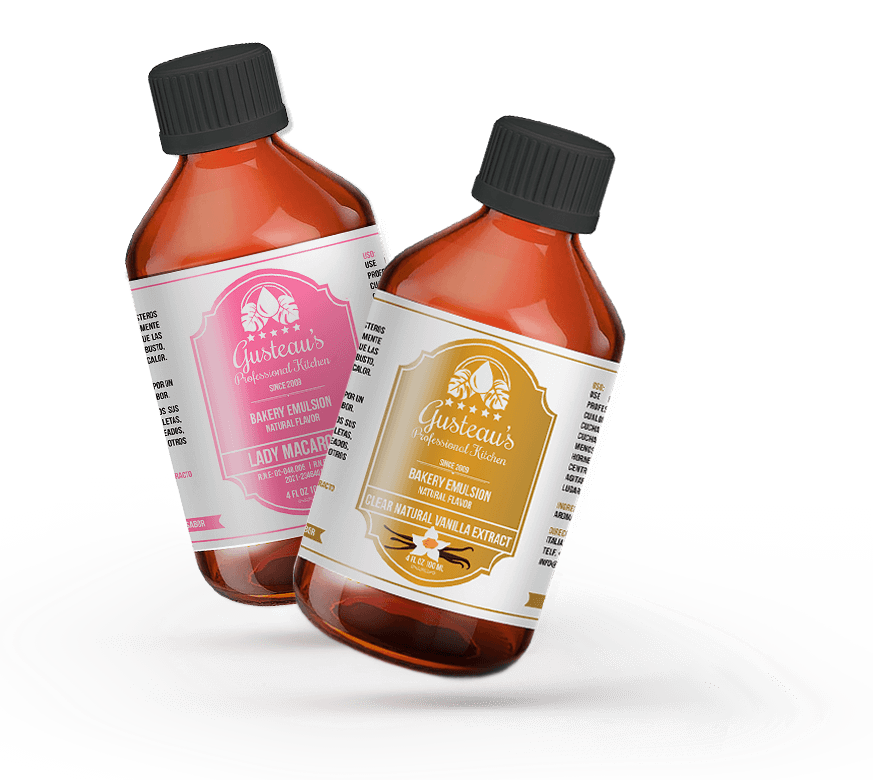 Sugar free. Natural product!

We are a line of emulsions used for pastry and confectionery, we have 35 flavors on the market.
It is an heterogeneus mixture of essential oils and water, therefore, they resist high temperatures and do not evaporate.
Use this professional strength flavoring in replacement of an extract in any baking recipe. 1 teaspoon of emulsion tea = 1
teaspoon of extract.
Use a little less in your recipes that don't require baking or heating, like icings and cream centers, or add to taste. Shake well before use. Keep in a cool place protected from light.
Gusteau's emulsions are characterized by a rich and long lasting flavor that exudes aroma and flavor.
A line of flavors specially designed to enhance the most exquisite pastry recipes.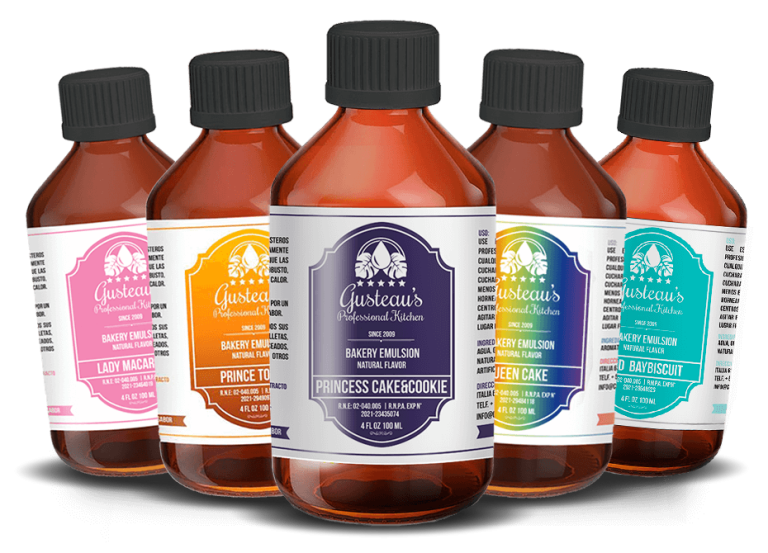 Exclusive line The soul of the pastry chef
What people say about Gusteau's?
Excellent product, the best on the market is also a 100% natural product. The flavor and aroma last much longer. I recommend them to my fellow bakers.
We love them at home! they enhance all of our birthday and party recipes. They are natural and sugar free. I use them without worrying.